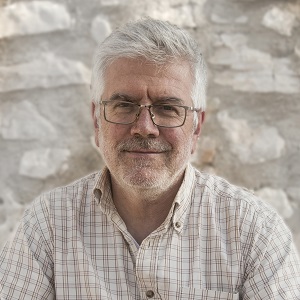 Born in Spain (1958), is now full professor of Theological Anthropology at the Antonianum University, Rome; and invited professor in Theological Institute of Murcia, Spain, for questions of religion, society and science.
Has published books with the titles: Secularization as a Problem; Altruism and Charity; The Christian Faith and the New Social Challenges; Co-Editor with Anne Runehov of the Encyclopedia of Sciences and Religions (Springer), 4 vols. and about 190 academic papers.
Currently researches in the field of cognitive science of religion and its theological impact, and issues about secularization process and religious social dynamics.
ARTICLE:
Preface: Research Approaches to the Study of Religion
The study of religion has known a great expansion in the last twenty years, despite its apparent decline in most Western areas. This is a curious and enigmatic trend. When I attended the Annual Meeting of the Society for the Scientific Study of Religion for the first time in 2001, I had to choose among 10 different panels of papers taking place simultaneously. The last time I attended the same Meeting two years ago, I had to choose among 16 panels; we had moved from an average of 300 to almost 500 presentations. The number of specialized journals and book series devoted to the new scientific study of religion has multiplied...

Commentary: