The article in the issue 9:2:
The date of the publication:
2020-07-25
The Authors
Walter Block, Anthony J. Cesario, Leith B. Edgar, Pedro J. Caranti, David Iglesias, Ian Hersum, Milton Kiang, Sukrit Sabhlok, Eduardo Blasco, David Marcos, Mike Holmes, Mark Thornton, Lucas Maciel Bueno, Jakub Bożydar Wiśniewski, Igor Wysocki, J. C. Lester, David Fisher,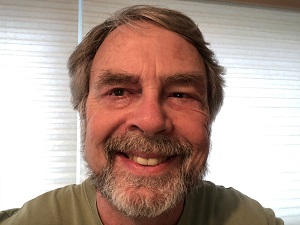 Mike Holmes was raised in Helena Montana and moved to Houston Texas in 1969 to attend Rice University. He graduated with a BA in economics/philosophy and received a Master's Degree in Accounting. He resides there after retiring in 2019 from a long accounting career. The Houston area was a major incubation site of the early libertarian movement. Former Texas Congressman Ron Paul was elected in the late 70s from the Houston suburb of Lake Jackson. Paul is considered the most important modern libertarian political officeholder to date.
Holmes was one of two Texas delegates to the founding Libertarian Party convention in June 1972. He was later a founding member of the Republican Liberty Caucus (RLC) in 1991. He served as founding Treasurer of the Republican Liberty Federal Campaign Fund PAC (1992-2001). Holmes edited the party newspaper Libertarian Party News (1984-85) and subsequently, American Libertarian (independent newspaper, 1986-1988). He also served as Senior Editor of the RLC's Republican Liberty (1991-2000). He occasionally contributes to websites Antiwar.com and LewRockwell.com.

ARTICLE:
A Review: Digital Archeology of the Modern
American Libertarian Movement
The modern American libertarian movement began in the mid-1960s. The
surviving written resources from this early era are vanishing, unless converted
to digital format. This article provides background for the development of this
movement and presents currently available online digital publication platforms.
Along with some relevant publications in need of digital preservation.
Commentary: