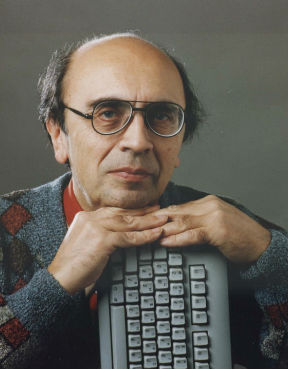 Professor of Mathematics, Doctor of Philosophy, Logic (Moscow, RUSSIA, 1934). The honorary worker of higher special education of the Russian Federation (2005).
Publications:
1. Arithmetization of Assertoric and Modal Syllogistics, in: Abstracts of 8 International Congress of Logic, v.1. Мoscow., 1987. P. 202-205.
2. Arithmetization of Classical and Non-Classical Logic, in: Proceedings of First World Conference of the Fundamentals of Artifical Intellegence. Paris, 1991. P.73-80.
3. Method of Analytical Classification in Logic and Computer Science, in: UNESCO. Second International Congress on Education and Informatics. Moscow. 1996.
4. Square of Thinkig Styles, in: IV International conference "Non-Linear World". ABSTRACTS. Moscow. 1999. P. 106. 95.
5. Logical Structure of Genetic Code, Symmetry: Culture and Science. Vol.12. 2001. № 3-4. P.401-406.
6. Matrix of Complementarity for Metagenetic, in: Symmetry Festival 2009. Abstracts. Budapest 2009.
7. Arithmetization of Matrix Genetics // Логико-философские исследования, вып.5, М., 2011.

Email: kamil.bakhtiyarov@gmail.com
ARTICLE:
The Logic of Self-Organized Criticality
A consideration of non-classical logic in terms of classical one allows us to show a role of designated truth values. In this way we show that our version of non-classical many-valued logic can be based on the structure of genetic code.
Commentary: