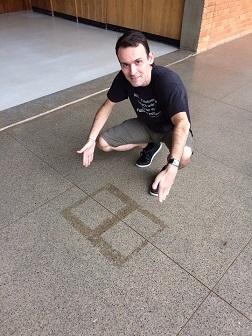 Fabien Schang is doctor in philosophy and Research Fellow at the State University of Maringá (Brazil).
Co-author of two books and a number of international scientific papers, his works are centered on logic and epistemology. His research program of formal philosophy consists in applying logical tools to philosophical problems, including a formal semantics of oppositions or partition semantics.
ARTICLE:
Logic in Opposition
It is claimed hereby that, against a current view of logic as a theory of consequence, opposition is a basic logical concept that can be used to define consequence itself. This requires some substantial changes in the underlying framework, including: a non-Fregean semantics of questions and answers, instead of the usual truth-conditional semantics; an extension of opposition as a relation between any structured objects; a definition of oppositions in terms of basic negation. Objections to this claim will be reviewed.
Commentary: