The article in the issue 1:2:
The date of the publication:
2012-09-17
The Authors
Walter Block, Gábor Gángó, Andrei G. Zavaliy, Gëzim Alpion, Andrew Wilson, Andrew Schumann, Valery Tsepkalo, Anatoly Levenchuk, Victor Agroskin, Yuval Jobani, Michael Huemer, Marijana Dragaš,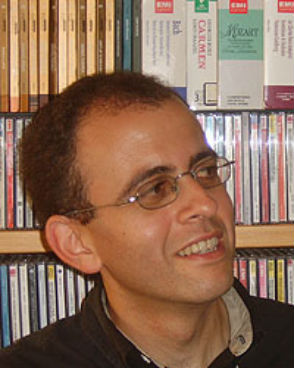 Yuval Jobani is assistant Professor in Jewish Philosophy and Education at Tel Aviv University, where he also heads the Interdisciplinary Studies Section in the Department of Hebrew Culture Studies. Jobani was a Fulbright Postdoctoral Fellow under the supervision of Prof. Michael Walzer at the Institute for advanced study in Princeton (2008-2010) and a visiting scholar at Brandeis University (2010-2011). His research interests include the variety of Jewish secularisms, religion and the public sphere as well as religion and education in contemporary society. His publications include; The Role of Contradictions in Spinoza's Philosophy: The God Intoxicated Heretic (Routledge, 2016), "On Scholars and Soldiers" in The Jewish Political Tradition, vol. 3 (forthcoming, Yale University Press), "The Secular University and Its Critics" (Studies in Philosophy and Education, 2016) and "The Lure of Heresy: A Philosophical Typology of Hebrew Secularism in the First Half of the Twentieth Century" (The Journal of Jewish Thought and Philosophy, 2016). Jobani's research is supported by the Alexander von Humboldt Foundation and he holds a European Union Marie Curie grant for the study of Jewish secularism (2012-16). He was also awarded a grant from the Israel Science Foundation (2015-2018) for a book project he is currently completing with Nahshon Perez: Women of the Wall: Navigating Religion in the Public Sphere (under contract with Oxford University Press).
Email: jobani@post.tau.ac.il
ARTICLE:
Review: Can Politics Be Beautiful?
All wars, even those conducted justly (jus in bello), involve harsh scenes. But since the invention of the camera, in the mid-nineteenth century, these scenes are documented. And ever since the invention of television and the Internet, in the 20th century, these scenes are brought ever closer to us. Each of us, as Susan Sontag argues in her classic book On Photography, has watched more suffering than any other person who lived before the age of photography. Visual images, violent and non-violent, increasingly dominate the way we perceive and judge the events that they document. But even if the visual images do not determine how people judged the war, they certainly do determine the starting point of the debate about the war. Such images, everyone agreed, call for either severe condemnation or for convincing justification.
Commentary: