The article in the issue 9:2:
The date of the publication:
2020-07-25
The Authors
Walter Block, Anthony J. Cesario, Leith B. Edgar, Pedro J. Caranti, David Iglesias, Ian Hersum, Milton Kiang, Sukrit Sabhlok, Eduardo Blasco, David Marcos, Mike Holmes, Mark Thornton, Lucas Maciel Bueno, Jakub Bożydar Wiśniewski, Igor Wysocki, J. C. Lester, David Fisher,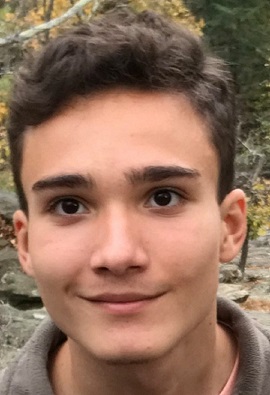 Lucas Maciel Bueno was born in Brazil, on February 18th, 2004. He is a high school student, currently attending Hammond High School (2019-2020), in Columbia, MD, USA. Lucas started studying the Austrian School of Economics and Libertarianism in 2018. He is interested in the libertarian legal theory, in Hoppe's Argumentation Ethics, and Kinsella's estoppel. With his studies, he wants to bring libertarian ideas to his country, which is dominated by statist culture.
ARTICLE:
An Interpretative Model of the Evolution
of Hoppe's Argumentation Ethics
This article intends to be a simple guide to understand how Hoppe built the
Argumentation Ethics. In my early studies of libertarian ideas, and of
Argumentation Ethics in particular, I could not find a unique text that would
explain how Hoppe put the necessary bricks together to build the Ethics. As I
was curious about this issue, I assumed others would also like to know it. To
write this article, I reviewed the main literature on Argumentation Ethics,
starting with Kinsella's Concise Guide [9]. Then, I interviewed Stephan
Kinsella and Prof. Walter Block. Finally, I synthesized the main ideas from the
literature and the interviews elaborating an interpretative model, presented in
this article.
Commentary: