The article in the issue 8:1:
The date of the publication:
2019-03-15
The Authors
Lluis Oviedo, Hans Van Eyghen, Basil Lourié, Rico Vitz, Tudor Petcu, Matthew Williams, Martin Braddock, Riccardo Campa, Margaret Boone Rappaport, Christopher Corbally, Tony Milligan, Gonzalo Munévar,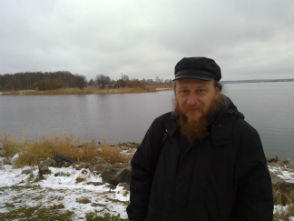 Russian scholar, the Editor-in-Chief of "Scrinium. Journal of Patrology and Critical Hagiography" (brill.com/scri). Scholarly publications are mostly in patristics and early Christianity. PhD, Dr habil. in philosophy.
Email: hieromonk@gmail.com
ARTICLE:
Theodore the Studite's Christology
Against Its Logical Background
Theodore the Studite resolved the logical problem posed by the second
Iconoclasm in an explicitly paraconsistent way, when he applied to Jesus the
definition of the human hypostasis while stating that there is no human
hypostasis in Jesus. Methodologically he was following, albeit without
knowing, Eulogius of Alexandria. He, in turn, was apparently followed by
Photius, but in a confused manner.
Commentary: