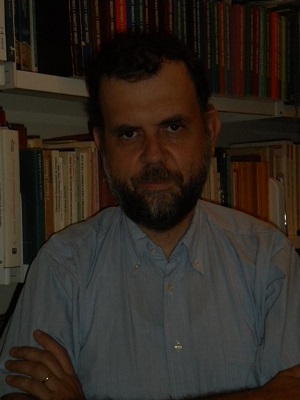 Mauro Zonta (b. in Pavia, 1968) is, from 1998, Associate Professor of History of Jewish Philosophy and Reader of History of Arabic Philosophy at the Department of Philosophy, Sapienza Università di Roma.
Among his main activities, there are more than 100 communications to various scientific congresses or scientific lectures at various academic institutes. He has published 14 books and more than 130 scientific articles.
The scope of the studies conducted by Mauro Zonta mainly concerns the history and the source texts of Jewish Philosophy, without neglecting arabic and siriac philosophy. He is member of the editorial board of two scientific international reviews.
ARTICLE:
Medieval Judaic Logic and the Scholastic One in the 14th – 15th
Centuries Provence and Italy

Hezekiah bar Halafta and Judah Messer Leon, who wrote in 14th –
15th century in Provence and Italy, were the first and last of "Jewish
Schoolman." This short article compares two texts, in order to showing
differences and similarities.
Commentary: